Joined

Jul 27, 2019
Messages

3,877
Location
RV Year

2017
RV Make

Newmar
RV Model

Ventana 4037
RV Length

40' 10"
TOW/TOAD

2017 Chevy Colorado
Fulltimer

No
I was at a CG recently and
@ARD
couldn't get her water softener cap off. I have
large channel locks
(pliers) that we used but I was in fear of damaging the plastic cap. A neighbor happened to be aware of
various accessories
by On The Go Portable Water Softeners and one of which is a cap wrench. Works like a charm. It's cheap on their web site, add shipping and it can get a little more pricey but I figured I haven't done my 3D printing hobby in a while so why don't I whip up a design and print my own. Voila:
I have a water softener for my RV/motorhome by On The Go Portable Water Softeners. The cap can get stuck from salt. They sell a cap wrench which you can buy from https://www.portablewatersoftener.com/shop/water-softener-accessories but I decided to design my own. I decided on handles on opposing...
www.thingiverse.com
I highly recommend their large water softener, it's been a life saver out west and other locations. I now use the
test strips
to test the water at the city water spigot prior to connecting to determine if the water is hard or not.
Amazon.com: On The Go OTG4-DBLSOFT-Portable 16,000 Grain RV Water Softener: Automotive
Amazon.com: JNW Direct Water Total Hardness Test Strips, 150 Strip MEGA Pack, Best Kit for Accurate Water Quality Testing to Determine Soft or Hard Water, Free App & Ebook Included: Garden & Outdoor
https://www.amazon.com/dp/B00004SBCU/?tag=rvf01-20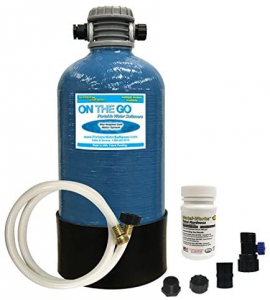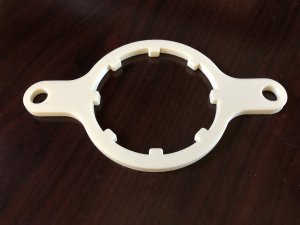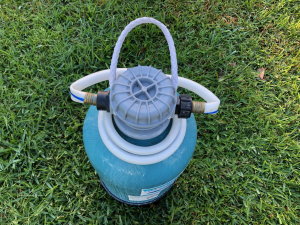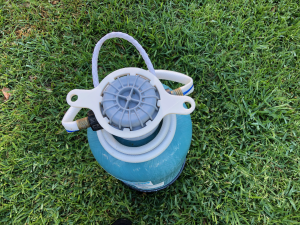 EDIT: I forgot, we put food grade o-ring lubricant I had on the o-ring under the cap and that solves the problem of the cap sticking. This is also good for your dump/gate valves when the time comes they need to be lubricated.
https://www.amazon.com/gp/product/B00CTM3IFQ/?tag=rvf01-20
Last edited: