My wife Cindy and I have been RVing for over 25 years owning three different motorhomes with solar panels on the roof. The first two had 400W of ridged tilting panels that required me to climb and manually tilt the panels to gain optimum output while boon docking. Both of these motorhomes had ladders installed and I always reluctantly climbed up to the roof to do the dirty deed of tilting.
Fast forward to our current coach a Newmar Mountain Aire which presented a whole new set of obstacles. It's an all electric power hungry beast and has no ladder. We installed 1020W of solar to keep up but the layout which was a less than perfect and didn't allow for much tilting without any shading of adjacent panels.
For years I thought "when is someone going to design a remote tilting system for RV's". I first came across Solar Vector approximately four years ago and was immediately interested. The first thing I went to work on was rearranging our current panel layout and to deal with the the roof skirting around the roof edge. The skirting is a combination of awnings and fake facades which is 10" above the roofline. I was able come up with a raised rack system which allowed me prevent any shading and place all six panels inline. With the Solar Vector
overview
tilt units our solar output has increased dramatically averaging 35-45% increase in solar input.
Kevin the owner is constantly working on improving the Solar Vector system and I believe he has a winner with Solar Vector 2. It's lighter, simpler and has been huge improvement to our motorhome. Also they are about to release a new version Solar Vector 3 which will track the sun and be able to handle larger and heavier residential panels. Their product and customer service is second to none and would be a great addition to any solar powered RV.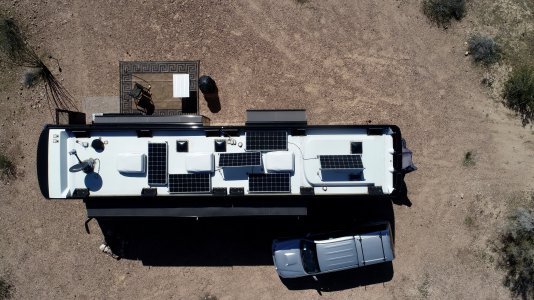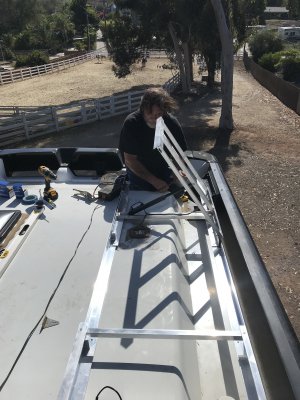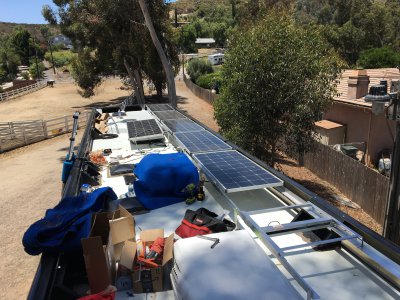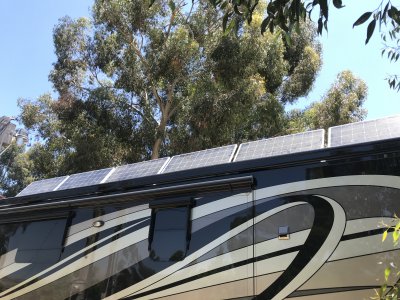 Last edited: