Joined

Nov 18, 2019
Messages

143
Location
RV Year

2019
RV Make

Newmar
RV Model

Dutch Star 4018
RV Length

40'
TOW/TOAD

2018 JL Rubicon & 2019 Cherokee Trailhawk Elite
Ok … I know I have too much time on my hands but thought I would at least post this … just in case someone else is asking this question.
When I installed the Blue Ox base plate on our 2019 Jeep Cherokee Trailhawk, I had to remove the red tow hooks which I thought gave it a good Jeep look. It looked like it was missing something without them. I had posted this on the other forum a while back and someone named
rmueller
responded and posted a link to a Jeep site where
RVLOVER from Texas
had come up with a solution to this dilemma.
Here is the RVLOVER link … scroll down to the botton of it. I also did a cut and past of his post here:
How to Keep Your Jeep's Red Rescue Hooks
Ever since we announced we were flat towing the Jeep, we've had a ton of questions asking how we managed to keep our red 'rescue hooks' after installing our four-down towing setup. The Jeep Cherokee Trailhawks come from the factory with red rescue hooks on the front and rear of the Jeep. These aren't just for looks – they also have a function if you get stuck out on the trail, so you can get towed out. We liked both the look and function of the hooks and wanted to find a way to keep them.
Most Jeeps we see that have been set up to tow 4-down no longer have the rescue hooks as the brackets for the tow bar usually need to be installed where the hooks used to be. That's because that area is a strong structural point for connecting the tow bar equipment. We found a way to have the best of both worlds by working with a welding/fabrication shop to make us a custom solution. We got an extra set of tow bar brackets, had the ends cut off, then replaced the normal brackets with the red hooks by welding the hooks to the extra brackets. This allows us to install the brackets with the hooks back onto the Jeep anytime we like, which is pretty much any time we aren't towing it! The hooks are also extremely functional because they are mounted in the tow bar brackets which are rated for high strength. It's definitely not something everyone will want to do, but we think it is a really cool extra step and seems to have attracted a lot of interest. So if you're willing to buy an extra set of brackets and find a welder to do the job, it's a great way to retain the look of your stock Jeep.
In part 2 of our 4-down towing series, Marc discusses RV towed vehicle braking systems – progressive, proportional and portable – and shares what we chose and why. He shares how we set up our Jeep for towing safely, including an aftermarket mod, how we kept our stock tow rescue hooks and more.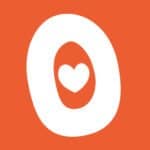 rvlove.com
Somehow I wound up with an extra set of tow pins in the ordering process so just needed to find a welder. Well last week I found that person (my nephew Matt up in Alabama) and he fixed me right up. Here are a few pictures of the final look.
I am back in the saddle again!!
FLSteve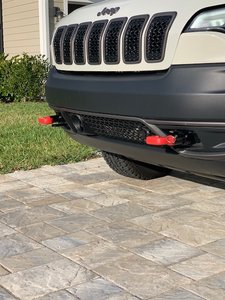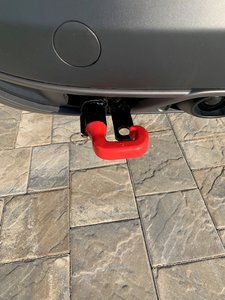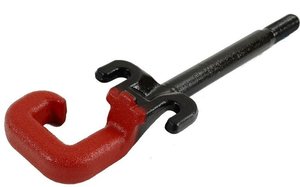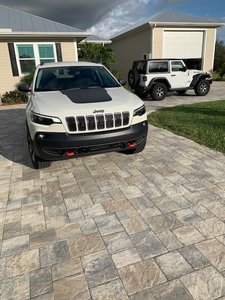 Last edited: