Joined

Jul 27, 2019
Messages

4,568
Location
RV Year

2017
RV Make

Newmar
RV Model

Ventana 4037
RV Length

40' 10"
TOW/TOAD

2017 Chevy Colorado
Fulltimer

No
I started a thread long ago on another forum and have it on this site as well in the Newmar forum for Newmar owners to post where they are/were with their Newmar. It has been a popular thread as we all want to see pictures of camping and the RV lifestyle. I had an idea to make this a site wide thing to share for all RVers. Those that want to keep this within brands are welcome to post there as well and/or here. And for any "owner club" forums that want to add a thread for this feel free to start one then let me know to pin it for you so it remains at the top. This forum is for everyone to use no matter the type of RV or brand simply to share the beauty of RVing.
Rules for posts in this thread:
*** You must include a picture of your coach, preferably use the option once your photo(s) are attached to include the full size image in the post. The forum'ware will auto size it to fit. ***
Include your location.
Optionally add a google maps link to the location with satellite view selected
Optionally include details such as Campground WiFi, Cellular networks, Satellite and strenght/reliability
Optionally include any favorite amenities for the campground and/or surrounding area
Add any other details you'd like to add such as you may include in a review or want other people to know about
Let's share the joy of camping for others to see and show off our RV's in the process.
Please refer to this post on how to embed your pictures for best viewing: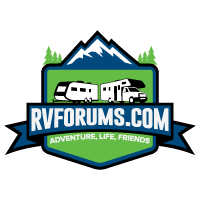 Another great feature of this forum'ware is what you can do with attached images. Other forum'ware you simply attach images and you're done. When you attach an image on this forum you can inline the image as a thumbnail or full size image using the options after you attach/select the image. If...

rvforums.com