Joined

Jul 27, 2019
Messages

4,574
Location
RV Year

2017
RV Make

Newmar
RV Model

Ventana 4037
RV Length

40' 10"
TOW/TOAD

2017 Chevy Colorado
Fulltimer

No
It's about that time, if not already planned, to plan winter 20-21. I'm sure many of us have ideas in our head but it's mid to late May as of this posting and a lot of unknowns for obvious reasons in the current pandemic. But assuming we'll be set free, traveling with caution which will be the norm for the next year or two I believe, what are your desires for next winter?
I was reviewing the 2020 thread, interesting how that plan has hit the brakes: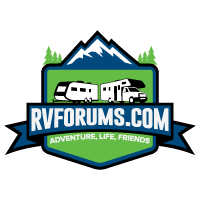 What are your travel desires for 2020? My plans are to spend some time exploring Colorado as a potential future S&B anchor location, then go to Glacier and Polson. As I did such as long winter trip this year my travels in 2020 will be much less. My typically east coast beach run, western VA...

rvforums.com
As for me I'm planning one of three things for winter this year, won't decide until mid to late September at the earliest due to reservation requirements in Naples where I'm considering.
Stay home this year and get fat(er) in my recliner watching the big TV with hot chocolate in hand sitting next to my fireplace
Head to Naples for Pickleball and enjoy Naples in a second attempt as my first attempt to visit the area I screwed up doing the wrong things (Newmar warranty situation, etc.)
Return to Palm Creek, Casa Grande, AZ for more pickleball action
I already have my Palm Creek reservation as it was made prior to leaving this past winter. It can be cancelled as late as mid December and forfeit $50 of the deposit. Naples is my primary target right now as I love FL, warmer weather, and much better food offerings whereas Palm Creek doesn't have much to offer in town. Option 1 will remain a contender for personal/family reasons. If I do head to FL I'd like to potentially do either the FL keys Newmar Kountry Klub rally or the Tampa Supershow which I've never done.
What are your dreams for 20/21 winter travel? Part B - how will the pandemic impact current or future affect this?