Joined

Jan 28, 2020
Messages

236
Location
RV Year

2011
RV Make

Thor
RV Model

Hurricane
RV Length

32ft
TOW/TOAD

2018 Nissan Rogue
First of all I just wanted to say I am happy with the way the Titan V10 handles the coach. We pull my wife's Nissan Rouge with us and we don't even know it is back there.
The only issue I do have is with the cruise control and how it shifts going up a hill. It just jumps to a lower gear way to fast and the engine begins to run at high RPM. I can manage it very well without loosing speed with my foot throttle and not having to go to such a high gear.
So I found on line
Ultra RV products
that had a custom tuner for the engine computer. I was told by them that I should see a 43+ Horsepower gain and a 47+ ft-lbs of torque. It could be more depending on what version of V10 I have. Anyway I was not to concerned about that, but what they did say is that it changes the shift points for the transmission and reduces the downshifts while on cruise while going up a slight upgrade.
So I should see the tuner in the mail by the end of the week I hope and will try it out on my trip to West Virginia on the 5th of Sept. I'll let you know how it works.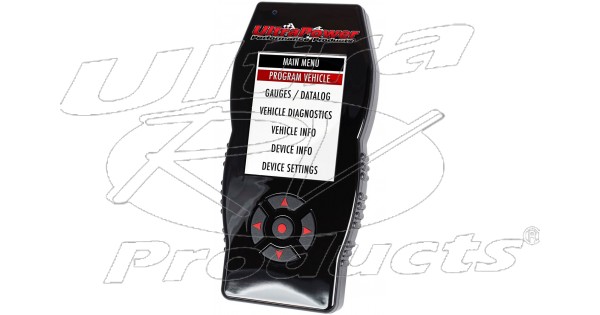 Part# UPFORD - V10 Power Upgrade Devices now come pre-loaded with your custom tune! No need to update the device with your computer! This does add 1 day lead time in most cases. Description: UltraPower Custom Tuning is hands down the most cost effective and noticeable p

www.ultrarvproducts.com